I've seen many people, including me, struggling to sleep. After many hours of research and attaining divine knowledge at 3 a.m, I'm writing this post for my fellow human beings so that this knowledge would be passed down to generations. Sleep is a gift. Sleep is a time-traveling portal. Sleep is what people do at night.. (most people 😀) . So, why is it that we find it difficult to sleep on time?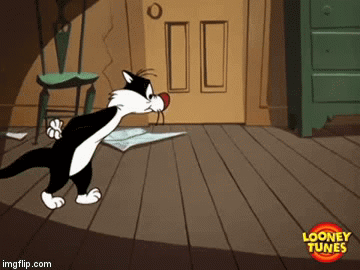 Every day I would target to sleep by 10pm and end up sleeping by 1 or 2am. What happened? My inner soul that is awake tells me that, people can only sleep if their mind is ready to sleep. Sometimes the body gets ready to sleep 2 hours earlier before you can actually sleep. The mind stays awake, making you do some mischievous and stupid things. Even when your body tries to sleep, your mind won't allow it.
Tips for Sleeping
After great research I've gathered this list of simple techniques that helps you to sleep faster. Make sure you follow them. May the force be with you! Okay, so here we go,
Put your mobile phone away, keep it 6ft away from you. (social distancing 😄)
Turn OFF your TV, if possible, unplug it from the power source.
Don't give place to "Just one more episode". You will sleep only when the whole season is complete.
Ask your talkative sibling/friend to shut the crap up.
Most importantly, turn OFF the damn light.
Just lie down on the bed.
Turn OFF your mind and all equipments that generate noise.
Stop overthinking about problems that never exist.
Imagine a calm place. A place where you feel secure and comfortable (not the bathroom 😀).
Finally, you have to sleep. (Yes, what else did you expect? Some magic spell? 🤷🧙‍♀️)
Okay folks, so I've shared some eternal tips for sleeping 😀. Please let me know in the comments if you follow any other secrets, it would be helpful for others. Also, this is a sarcastic post, please take it light. Hope you all enjoyed reading. Stay tuned. More to come..! Have a good night..!. 😀😴
If you want to know what happens while you sleep, continue reading my other post – Going to Sleep?
Offshore Writings