Okay, I guess it's few weeks past exam time… And I've been thinking about the times that I used to prepare hard for the exam and get a good amount of good sleep in the exam hall the next day because of looking at the wrong timetable (Oops! I guess it's the previous year's TT). Even better, sometimes I would prepare the first few units of the subject and luckily all the questions would be asked from the last few units (See how lucky I am!). The whole exam season is a fun-filled, get-grilled season where many write but only a few come out happily.
Hi all, if you are wondering what the heck you just read!? Welcome to Offshore Writings, a place where you can find articles like this and poems that have life (They would actually speak to you! Try reading few of our poems). Lately, I've been busy (I know I've been telling this again and again) like a bee. Even the bees would have time to write funny posts, but I don't. The main reason is, I shifted to a new team at my workplace and got promoted recently so there's a metric ton of work that needs to be done. I believe that you all are going to forgive me for not replying to your comments on time. I would try my best to engage with everyone. Now back into the topic – People during exams!!
We might come across various people during exams, or scrap it, even we might be some of the roles that I'm about to mention below. Have a delightful read!
The Stationery
This person is a moving, living, walking, breathing stationery. They have all sorts of stationery items like pencils, rulers, erasers, 72 types of pens, a xerox machine, ink refills, and much more. This person could be a friend in need indeed when your pen doesn't write all of a sudden or if you have missed bringing your ruler.
The Sleeper
"Men may come and men may go, but I will sleep on forever". This is the absolute motto for this person. Tough exam, easy one, different exam, doesn't matter. All that matters is they got some silent and peaceful time to sleep. Not gonna talk about the afternoon exams (exams after lunch) where you would be dreaming of writing exams while writing exams in a dream.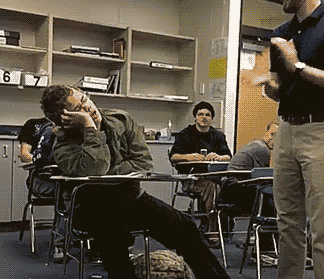 The Couple
"Love is in the air", they say, but for them, Love is in the exam hall! You can easily spot these two people staring at each other and smiling for no reason. These people have the potential to convey a two-page long love proposal just through their eyes. Hell, they would even rehearse for their not-happening marriage!
The Fast and the Furious
You can find large groups of these people during the last 10 minutes of the exam. They get superhuman speed, strength, intelligence, flexibility, agility, and most importantly they get answers to all the questions. They never would have been more focused during their entire life compared to these 10 minutes.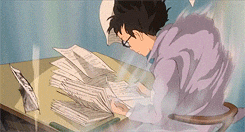 The Photocopier
Heard of Xerox machines? These people are living examples. Needless to say, they live by the policy – What is yours is mine! Most of the time they have no clue what they are copying. Hell, Even I've tried this a couple of times and ended up writing unrelated answers to unrelated questions.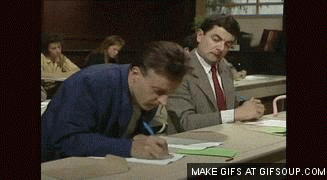 The Sniper
No matter where you are in the exam hall. This guy can perfectly aim at you and throw a frigging paper bullet just to call you and annoy you. He comes prepared with all sorts of armory required to grab your attention during exams.
The confused
According to a recent survey, one person in every exam hall has no clue about the exam or how they got to the exam hall. This person takes the path of self-realization to discover the subject, the staff, their classmates, their reason for existence right after the exam begins. They eventually become The Sleeper after they figure everything out.😂😂
The Song Writer
Q: What is a grenade? Explain briefly.
A: Grenades are weapons that are used in war but darling I'd still catch a grenade for you. Throw my hand on a blade for you. I'd jump in front of a train for you. You know I would do anything for you!.. Also, the grenade was invented by Bruno Mars during his desperate times 🤣🤣
The Story Writer
Similar to the songwriter, this person writes a whole next-level crime thriller for a simple question that read – "What is the lifespan of a mosquito?"
The target
I'm sure you must've been this person. This is when the teacher's eyes are fixed at you for no reason. They just keep staring at you and suck the life out of your body, soul, and mind. You just stay as the teacher's target until they find another worthy target to focus upon 😆😆
The topper
They are the source of all knowledge. They are usually the ones who remain calm during most of the exam and are often shot by our Snipers for answers. Some are kind-hearted like me 😄😄 and help out their friends in need, but some, call the staff and ask them to change their Target.
The monk
What more can an exam hall offer? Absolute serenity, peace, silence, and distraction-free 3 hours. Sometimes, I just get carried into the heavens and see how small my problems are compared to the giant universe we are in. Then eventually, I come down from that heaven and become The Fast and The Furious.😊😊
The Sick
Exams attract wide range of sicknesses starting from mild headache to severe fever. They start on the morning before the exam and ends right when the exam gets over. Most people try to evade exams by getting sick – exam sick. You can see them sad, alone and lamenting about their health right before the exam starts. This sickness eventually comes around again during the time of the results.
The decorator
How can I miss this person? They bring the decoration kit along with them which has items like glitter, glue, color paints, fancy paper cuttings, etc. They decorate their answer sheet with 24 colors and highlight some crap thinking that it would help them score 125/100. They usually complete the exam fast and start their decorating career 🤣🤣🤣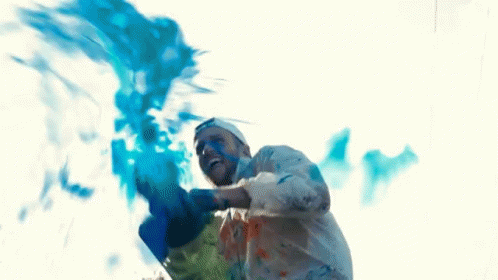 The End
Ah, so you've reached this point! That's great! Thank you for your patience and support. As always, have a great day and let me know in the comments what category you belong to during the exams! See you all in the next post! Until then, Adios Amigos!
Offshore Writings
If you like it, please read our other posts here.