Everytime you think, "What could go wrong?" surely, something will go wrong. I've experienced this numerous times. In fact, there is an epigram called the Murphy's law, which is quite amusing and clever. The main reason for things to go wrong is because people overlook small things. Attention to detail is one of the important skill that everyone requires in this modern age.
Anything that can go wrong, will go wrong!

Murphy's law
Times when things can go wrong
There are many ways and situations, when things can go from good to bad then to worse very quickly, in matter of seconds. In fact, things hit you hard even before you could realize.
Demon-stration
It's exactly 10 o'clock in the morning and you are about to Demo your project to your boss, things that you never anticipated are about to take place. Things like,
Laptop turns off suddenly when you are about to start.
Wifi Connected, no Internet.
You open your laptop and it opens up with a browser tab that you forgot to close. 😅😋
Word's won't come out of your mouth.
Power goes off.
Kids start their screeching concert on the background.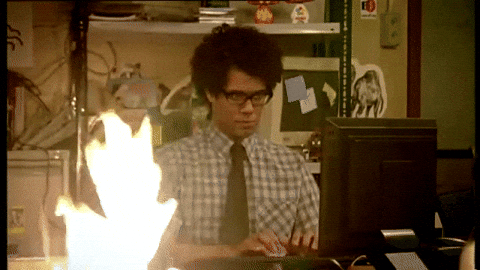 Singing Out of tune
You are going to sing in your friend's marriage and you've practised the whole previous night singing the song again and again. Next morning, the crowd has gathered, the feast is on, the marriage is going in full swing. You are now, about to sing the song that you practised all along. 3.. 2.. 1.. Go… (Ba ba black sheep, have you any wool?) You start forgetting the lines, and start singing randomly out of tune. You might have thought "What could go wrong? I've practised so much." but the thing is, crowds and the noise can make you go crazy. That's why, songs sang on the shower are much beautiful, compared to singing infront of others.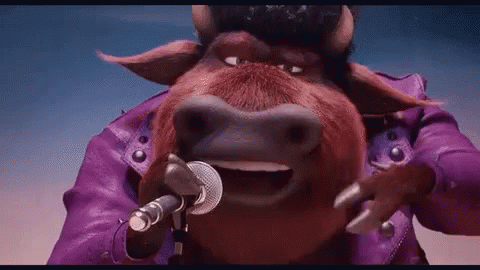 Let's add some salt
I'm no great cook, but my mom used to tell – "Don't add too much salt to any dish, add less. If needed, we can add it later. If added more, no one can help you." You just close your eyes and add a cup full of salt thinking that "What could go wrong?". I'm just saying, a lot of things are going to go wrong in the next couple of hours 😂
"Don't add too much salt to any dish, add less. If needed, we can add it later. If added more, no one can help you."

Mom 🙂
Being mindless
You complete watching a movie on your phone. Your phone is about to die. You keep thinking about the movie climax and plug your phone and put it on charge. Next morning you find your phone dead not able to resurrect – You forgot to turn on the switch! Getting involved in a movie too much, can make things go worse physically and emotionally – especially horror movies. 👻
Texting while driving
Not gonna explain this one. Don't! Just don't! Unless you are in a self-driving Tesla. You are in an highway to heaven or about to send someone to heaven if you text while driving.
Showing your gallery to parents
You show your classy picture to your dad on your phone. He says "Wow, amazing..!" and then, he slides to the right. Who knows what you have in your gallery? 😂
Pro tip: Never hand your phone to anyone.
Missing Semicolon (;)
If you are a software developer, you would know the pain. You will spend sleepless nights tryna figure out what went wrong. You would be thinking some big module might have the error but finally it would be a missing semicolon on line 457; While coding, small things matter.
Final thought:
When things go wrong, don't go with them!

Anonymous
Okay folks! That's it for now. If you find new scenarios where things esteemed lightly can cause a catastrophe, let me know in the comments. Meet you all in the next post! Cheers!
Offshore Writings
Also, check our motivational articles here and our other poems here. Thanks for stopping by!